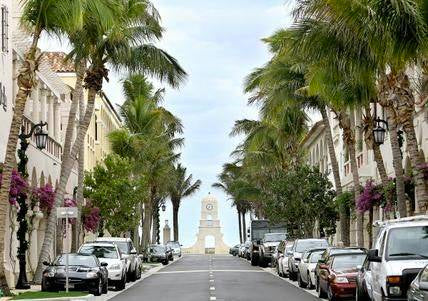 Palm Beach Boutique Pop Up Shop
Palm Beach Takeover
We were thrilled to host a pop up boutique for all our south Florida babes as they got a chance to shop GIAPENTA IRL. Nestled inside Palm Beach's premier beauty salon, this exclusive collection preview was the perfect way to showcase our styles to some of our favorite local gals, as well as those on vacation and seeking some warmer temps! 
An absolute perfect setting on Worth Avenue, this picturesque locale was just the right spot for our event. Worth Avenue is one of the most beautiful shopping destinations in the country, and we were thrilled to be in such a beautiful setting these last few weeks!
We had so much fun with our crew that came out and are incredibly grateful for your continued support! Meeting our #GIAPENTAgirls in person, boss babe networking, and listening to the amazing feedback from our ladies were just some of the highlights from our time in PB. 
Our GIAPENTA Girl Gang - Manuela, Laura and Madysen picking out their favorites in the shop! We had gift bags, special discounts, wine-tasting, light bites, fun contests and more for our babes to take part in.  
A peek at Griselda looking fabulous in the Wynwood Lace Plunge Bodysuit. And shopping for a few more GIAPENTA styles to take home!
Manuela catching that perfect light, and the must-have Florence Demi Bra!
All our best selling styles were on display including the luxurious Rio Set, while our clients shopped their hearts out. And we loved meeting so many amazing ladies who came to visit us during our time in Palm Beach! 
Cozy streets, lush scenery and perfect temps made for an incredible stay. And we were surrounded by the cutest shops around!
Be sure to stay in the know for all future events - sign up here for our emails and to become a GIAPENTA Insider.
Let us know where you'd like to see us next and we may just pop up in your town! Send us a DM on Insta or email us at mail@giapenta.com, we love hearing from you!
And shop here for all your favorite GIAPENTA styles, loves!