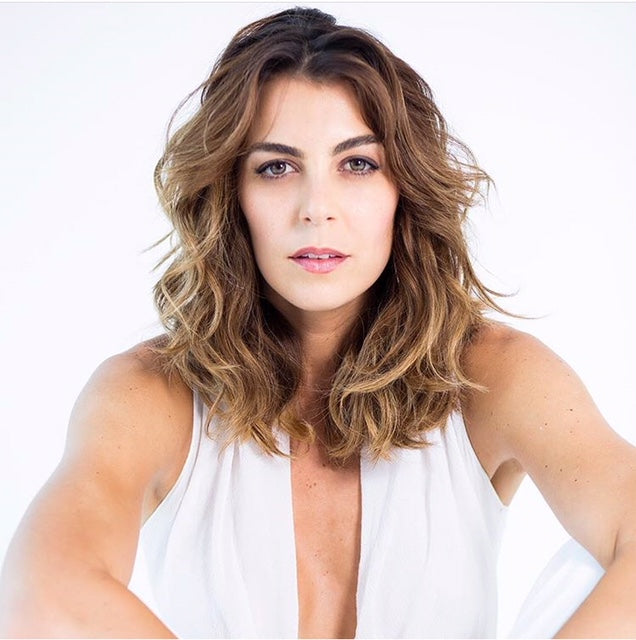 #ForeverInspired - Gabriella Smith, Co-Founder of The UpCycle Project
With our #ForeverInspired series we're showcasing fellow bossbabes, wcw's, brands and charitable organizations that continue to motivate & inspire our team and our fabulous crew.
Next up is Gabriella Smith, the Co-Founder of The UpCycle Project. We chatted with this empowering beauty about staying balanced, the future of sustainable fashion, and what inspires her most.
Where do you currently reside?
I've lived in Miami since 2001 but I was raised in Caracas, Venezuela.
Tell us about your kickass career.
I tend to think of myself as a serial entrepreneur regardless of working for a corporation or for myself. I see business opportunities everywhere which has led me to work across different industries and learn to put passion in absolutely everything I do. After graduating from University of Miami with an MBA, I wanted to start my own business, however, I felt like I still needed corporate experience. To my luck, I was offered a position at The Estee Lauder Companies Travel Retail division. My time at ELC was a type of "corporate boot camp", not only did I get to work with power house beauty brands, but also learn from a wonderful peer group around that allowed me to know myself, and my management style with the support of an amazing company. Once motherhood came around, I decided it was best to take a break from the corporate world and focus on my son, Matteo, it was not an easy decision to leave a great company but family was first. After eighteen months I knew I had to get back to work and focus on what has been my true passion, the fashion industry, leading to the birth of The UpCycle Project.
What does being a BOSS and a leader means to you?
I like to think about being a leader, rather than the Boss. My goal is to create a team that is fueled by the passion behind the mission of The UpCycle Project, rather than just doing a job. I want to lead our team to speak their mind, get creative, work smart and think outside the box. The goal is that we all continue to grow and develop in an environment fueled with love and appreciation.
Tell us what The UpCycle Project is all about.
The UpCycle Project was born to raise awareness on the waste the global fashion industry creates through UpCycling. Our goal is that consumers as well as designers be attuned to the environmental impact and wellbeing of the people behind their clothes. In order to have the biggest impact, I felt it was necessary to create a program that exposed students to the unfortunate truths of the fashion industry by providing a hands on experience, because after all, sustainability starts with the designer. The UpCycle Project partners with design schools by donating materials left behind at the dry cleaners that would have otherwise been discarded, and inviting an established designer to mentor them through the creative process. Together we can disrupt the fashion industry to move toward sustainably sourced and ethically made clothes.
 How did you and your Co-Founder Annette first meet?
I like to think that motherhood brought us together, both my son and her daughter became instant friends while in Montesori school. As moms do, Annette and I started talking and realized we share a lot of the same interests both in fashion and sustainability. Annette has a London based fashion label, Felder Felder, that has since become focused on sustainability and ethically made clothes, it was the perfect match between creativity and business.
Best part of your day?
Morning coffee is key…and also, I feel great when I go to bed feeling like I accomplished the goals I set up for myself.
Pro tip for keeping up the hustle while also staying balanced?
I try to take an hour for myself to exercise at least four times a week, I do anything from spinning, Barry's Bootcamp, yoga or simply running on the street. It really helps me keep focused and balanced.
Best piece of advice for budding designers & entrepreneurs?
I read the Four Agreements by Don Miguel Ruiz quite some time ago, but they have helped me cope with a lot of different situations. I would advise to apply these agreements to your life as much as possible: Be impeccable with your word. Don't take things personally. Don't make assumptions. Always do your best.
Must have fashion accessories?
My grandmothers vintage Dior bag, a great organic cotton white v neck t-shirt and old Levi's.
As an entrepreneur, do you think it's important to have a mentor?
I think it's important to surround yourself with people who inspire you and make you want to do better, as a form of informal mentorship. Also, I truly enjoy having friends in different age groups, as they can always share interesting experiences and life lessons from where they are standing.
Go to GIAPENTA piece?
My super sexy black Sonoma Curve bra ;)
Fave travel destination?
Los Roques archipelago in Venezuela has the most beautiful beaches in the world, where you can basically stay barefoot for a week and disconnect from the entire world.
How do you stay #ForeverInspired?
I am inspired by seeing the change in perspective of each student that goes through The UpCycle Project mentorship program. To hear things like, " now…I want my entire collection to be sustainable" inspires me to keep going.
Thank you Gaby for inspiring us and so many others with the work that you are doing. 
At GIAPENTA we believe in Gaby's mission and support her in her journey towards ethically made and sustainably sourced fashion. When creating our ultra popular Wynwood Bodysuit Collection we worked hard to use natural, sustainably sourced fibers, which resulted in our softest TempPro® fabric to date. Check out some of our favorite sustainable pieces with this incredible buttery soft fabric below.
To learn more about The UpCycle Project and how you too can get involved, follow along on social @theupcycleproject.