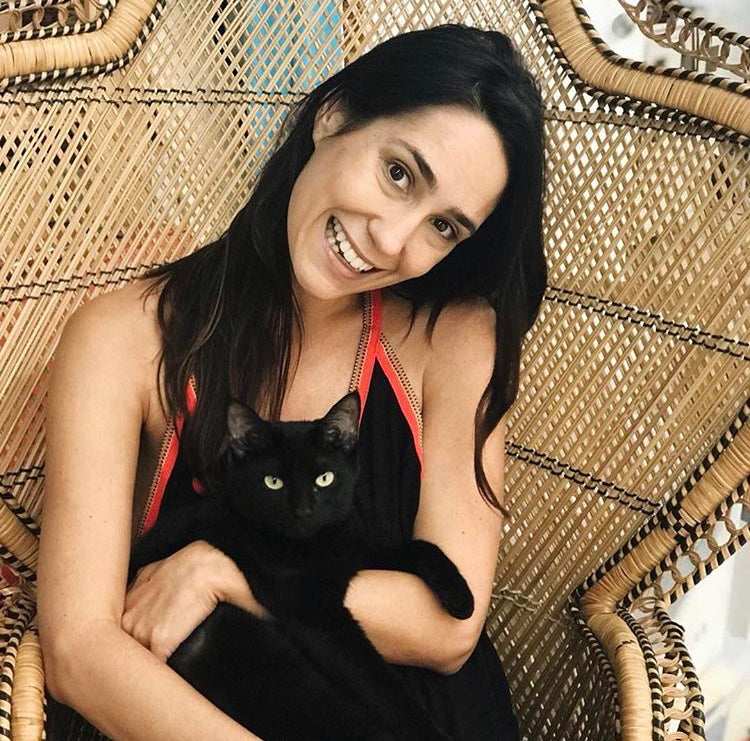 #ForeverInspired - Clara Lago, CEO and Founder of Pitusa
With our #ForeverInspired series we're showcasing fellow bossbabes, wcw's, brands and charitable organizations that continue to motivate & inspire our team and our fabulous crew.
Next we are thrilled to feature Clara Lago, a south Florida beauty and ultimate entrepreneur who started her own clothing company in 2010. Clara is the Founder and CEO of Pitusa, a brand selling gorgeous, high quality beachwear for women. Known for their vibrant color pallet and ultra soft fabrics they focus on drawing inspiration from cultures around the world and creating clothing to uplift and empower women. At GIAPENTA we love and support their mission and OBSESS over their amazingly soft, colorful and totally insta-worthy styles!
And Clara herself is such an inspiration to us all, starting her company with an incredible amount of passion and only a thousand dollars. Since launching Pitusa she has grown the brand into a major in-demand label bringing in millions and selling to over 300 stores worldwide. We chatted with this all-around girlboss about her rise to the top, keeping up with the constant hustle and what it really takes to build a successful business in the fashion industry.  
Where are you from and where do you currently reside?
I am half English / half Spanish and I live in Miami as of the last 11 years.
Tell us about your kickass career:
I love coming to work each day at Pitusa because I love my team and what we have created together.
Best advice for someone wanting to break into the fashion industry?
Gain experience in the industry before you begin.
What has the process of creating your brand been like?
Took a while in the beginning to really define the brand into what it is today. Now I think it is a clearly identifiable brand of colorful beachwear all edged in our signature trim.
If you weren't pursuing your current career, what would you most likely be doing?
Probably another business in fashion but probably more of a fast fashion online business.
If you could tell your 20 year old self one thing, what would it be?
Keep going don't get disheartened, everything will work out in the end.
Fave travel destination?
Bali.
Who are some of your fashion icons?
Grace Kelly, Giovanna Englebert, my late grandma.
Pro tip for keeping up the hustle while also staying balanced?
Build a team.
What is the biggest challenge that comes with being your own boss?
You never stop working even in your sleep you are thinking of work.
Best piece of advice you've ever received?
Luck favors the brave.
Favorite piece in your collection and why?
Mollorca Dress because looks cute with my current baby bump.
Go-to GIAPENTA piece?
I love the Kavala thong.
How do you stay #ForeverInspired?
Travelling!
A huge thank you to Clara for being a constant source of motivation to our team and our entire community. She is such a genuine person and reminds us all that when you combine a clear vision and a ton of hard work, there really is no limit to how high you can go. And we could not be happier to watch her chase her dreams and ultimately grow her brand into such an incredible success! 
Shop Pitusa where you'll find amazing styles perfect for your next travel adventure. Also be sure keep up with the colorful brand on the 'gram for a daily dose of travel inspiration and to see how women all over the world rock their favorite Pitusa styles. And for our south Florida babes, catch Pitusa's new flagship store in Wynwood, Miami. 
And for more on Clara's must-have GIAPENTA style shop the Kavala Lace Thong, a total crew favorite.
The Kavala Lace Thong $28

Available In Nude, Black and GIAPENTA Blue