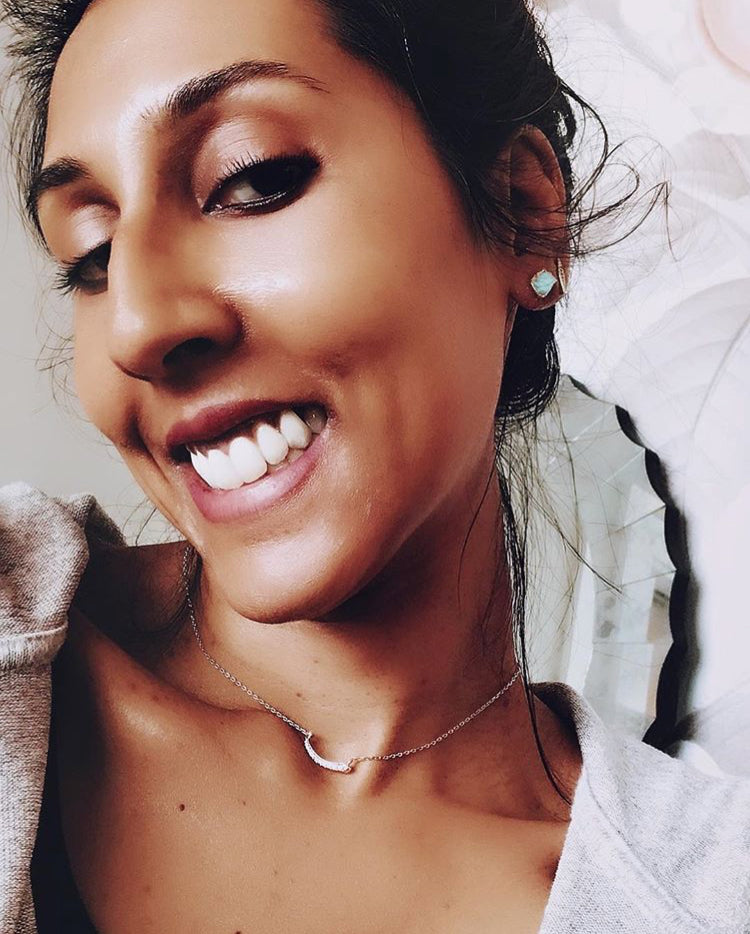 #ForeverInspired - Jennifer Sayroo, Luxury Boutique Owner
With our #ForeverInspired series we're showcasing empowered women, brands and charitable organizations that continue to motivate & inspire our team and our fabulous crew.
Today we are thrilled to feature Jennifer Sayroo, owner of a gorgeous lingerie boutique in Austin, TX. Her mission of helping women feel confident and beautiful in their intimate apparel is just one of the many reasons why we love supporting this girlboss and ultimate entrepreneur.
As an all around lingerie expert, Jennifer prides herself with finding new designers and making them available to her local and online community. And her talent for building relationships and deep understanding of her client's needs is an absolute game-changer for her business. We are so here for everything this beauty is doing and couldn't wait to find out more about her and the many keys to her success.
Where are you from and where do you currently reside?  
I grew up in Dallas, TX and currently reside in Austin, TX.
Tell us about your kickass career:
I have worked in retail for the majority of my career and worked my way from the sales floor all the way to owning my own boutique.  Along the journey I also worked in the digital marketing world and managing channel sales for larger companies.
Best part of your day?  
Yoga and seeing my regulars in the store. I love the connections I have built with customers that now I consider friends.  
Must have fashion accessories?  
Seamless panties - they work with any outfits and sunglasses - I am not a fan of bright lights!
What does being a BOSS and a leader means to you?  
Helping others learn from my experiences both good and bad.
Who are some of your fashion icons?  
Brigitte Bardot and Victoria Beckham.
Fave travel destination?  
The Caribbean. I love the beach and sunshine.
Biggest accomplishments or thing that you are most proud of so far in your career?  
We recently started to collab on exclusive pieces for Underwear. It has been fun to be on the other side of owning and business and take a stab at designing.  
Pro tip for keeping up the hustle while also staying balanced?
Make sure to take time for yourself.
What is the biggest challenge that comes with being your own boss?  
Learning that you can't do everything yourself and it's ok to make mistakes.
Favorite local hotspots?  
Eberly, Tigress and Taco Flatts.
Best piece of advice you've ever received?  
Think outside the box!
Favorite GIAPENTA pieces?  
The London X-Back and Florence Bikini.  These are classic styles made modern. Love the innovative fabric used to create these styles and they are crazy comfortable.    
How do you stay #ForeverInspired?  
By all the ass kicking women out there making magic happen everyday!!
Yas girl! And a huge thank you to Jennifer for motivating us with her story. If you happen to be in Austin swing by and check out Shop Underwear, her incredible female-founded boutique. You'll find a thoughtful, edited collection of lingerie, bridal lingerie, loungewear and swimwear. And major bonus - all of your must-have GIAPENTA pieces are here to preview and shop IRL!
And if you're not in the Austin area we've got you, visit them on the 'gram and shop Jennifer's favorite GIAPENTA styles below!
The London X Back Bra $68

Available In Black & Nude
The Florence Bikini $38

Available In Black, Nude & GIAPENTA Blue