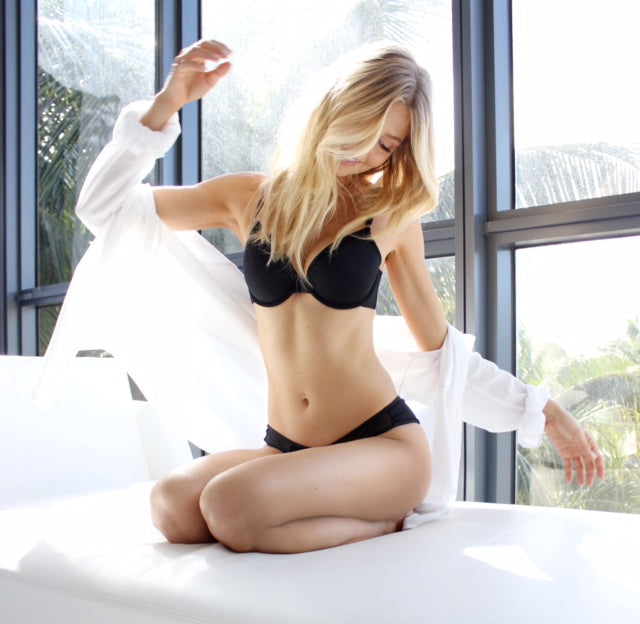 #ForeverInspired - GIAPENTA Partners with Gabrielle's Angel Foundation
WE ARE THRILLED TO OFFICIALLY ANNOUNCE OUR PARTNERSHIP WITH GABRIELLE'S ANGEL FOUNDATION. 
At GIAPENTA, we make smarter lingerie that makes a difference. Not only to the women that wear our innovative products, but it's important that we make an even bigger impact on the community around us.
We are all about living #ForeverInspired, and we are so excited to be taking that mission offline. Each piece of GIAPENTA's collection is named after places that hold special meaning to us, and we are establishing partnerships to give back to each of those communities. 
First up, New York. We have paired our fan favorite Brooklyn Set with Gabrielle's Angel Foundation. We are so inspired by their #CureCancerNow mission to end cancer in our lifetimes, and their passionate team that tirelessly fights to turn that mission into reality.
We are so proud to support this incredible organization and starting TODAY, 10% of all online proceeds from the Brooklyn Set will go towards funding critical cancer research through this amazing foundation.
Gabrielle's Angel Foundation
for Cancer Research was founded in memory of Gabrielle Rich Aouad, a talented actress and Oxford graduate who passed away from leukemia in 1996 at the age of 27.
Gabrielle's final wish was to create a leukemia foundation that would help spare others the suffering that she endured. One of its goals would be to invest in research for better treatments for leukemia, so people would not have to suffer from the side effects and damage of chemotherapy and radiation.
The purpose of Gabrielle's Angel Foundation for Cancer Research is to encourage the development of more effective therapies for patients with leukemia, lymphoma and related cancers.
Since 1996, Gabrielle's Angel Foundation has awarded grants totaling nearly $30 million in global giving. On average, eighty-five cents of every dollar raised directly funds research. The money raised through the partnership with GIAPENTA will go towards funding the annual Medical Research Awards, given to innovative research that focuses on cancer prevention, detection, and treatments that are most likely to be translated into clinical trials within a 3 – 5 year period. The Foundation selects only the nation's most promising projects for funding. More than 80% of our grantees go on to obtain further funding thanks to early career support from Gabrielle's Angels.
At GIAPENTA it's part of our brand ethos to give back and now a lingerie purchase can mean so much more. Cancer has touched just about all of us in some way and we are thrilled to be able to work together towards finding a cure in our lifetime. Through our partnership with Gabrielle's Angel Foundation, now you too can join in! 
A mix of fun & flirty, the Brooklyn Demi Bra provides an incredible level of comfort thanks to its buttery soft mesh details and exclusive TempPro® performance fabric that always keeps you cool & comfortable. The universally flattering Brooklyn bottoms include playful mesh panels and luxuriously soft micro jersey that moves with you, providing incredible all day comfort.
So join the movement and snag your Brooklyn Set today to help support this amazing cause!
To learn more about Gabrielle's Angel Foundation and ways you can get involved, visit:
If you would like to donate directly, visit: