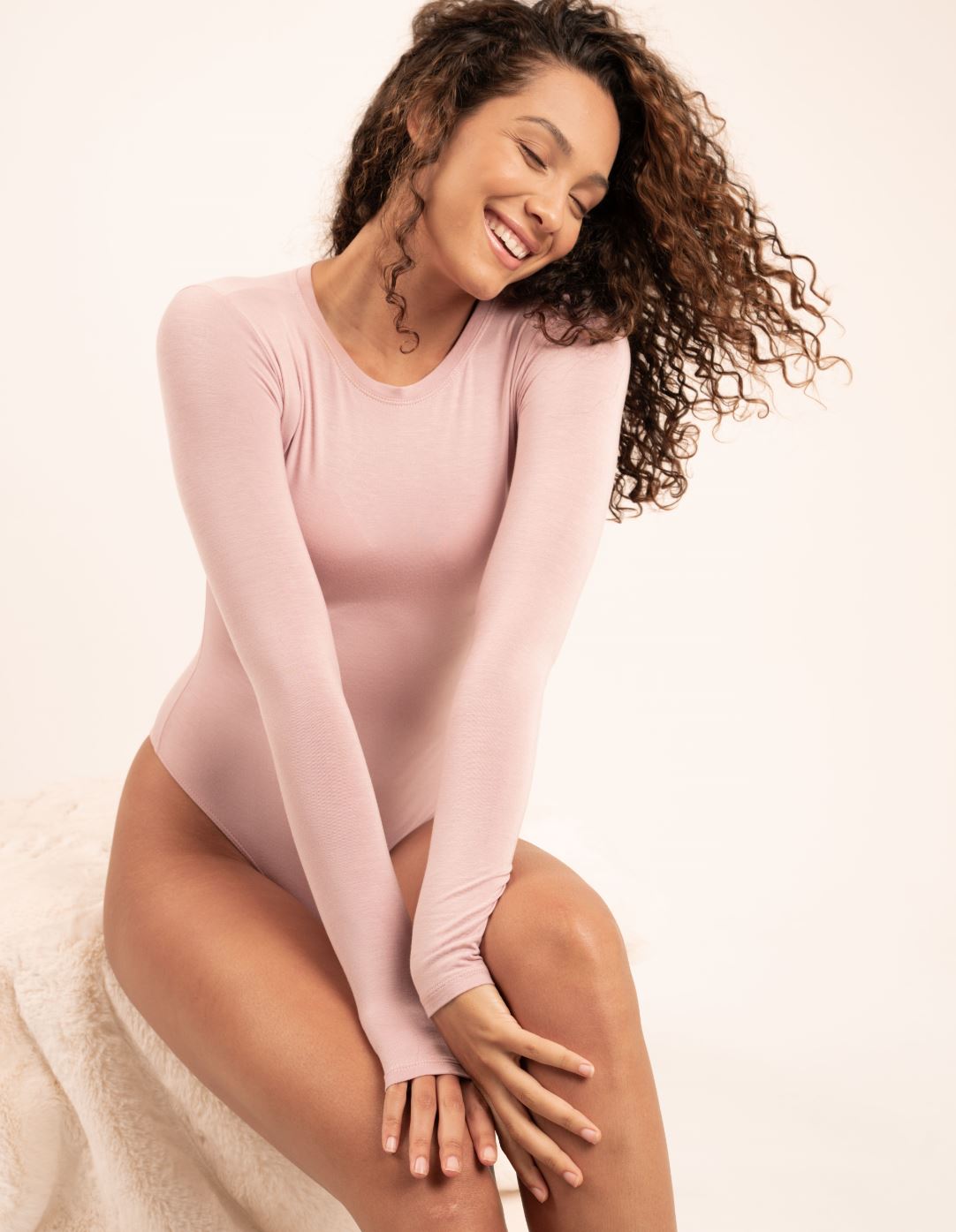 NEW COLOR DROP! MEET DUSTY ROSE
TWO NEW BODYSUITS TO LOVE
It's official. We have launched Dusty Rose as our newest colorway in two of our most popular bodysuits, the Wynwood X Back and the Wynwood Crew Neck. 
Our buttery soft bodysuits are one of the things we're known for because they feel absolutely luxurious on your skin. Imagine wearing your softest pair of pajamas but in a bodysuit.
LISTENING TO OUR CREW
We kept hearing from the GIAPENTA community how much they love them and so many have asked us to release them in more colors. Well, the wait is over!
"We surveyed our top customers and brand ambassadors and asked them what new color they wanted to see most. The overwhelming response we got was a request for a blush pink color. Hence, the creation of Dusty Rose." said Kris Strouthopoulos, GIAPENTA founder and CEO.
BLUSH CRUSH
Dusty Rose has emerged as the new "it color" on the scene because of its neutral properties that allow it to mesh with both warm and cool colors and its ability to be worn year-round. As an added bonus, this gorgeous muted pink hue looks amazing on every skin tone. 
STYLING DUSTY ROSE
Unlike the Barbie pink of yesteryear, our take on pink is muted and oh-so-romantic. Even just a touch of a Dusty Rose bodysuit under a leather jacket adds just the right amount of softness to an edgy look. We also love pairing our silky soft bodysuit under a pair of comfy sweats, jeans or joggers for a more casual look.
When styling Dusty Rose, it can be paired with similar, light hues such as white, ivory and beige or contrasted with dark shades such as navy, gray and black.  To be on trend for this winter season, our designers recommend pairing it with rich shades of camel, maroon, nude and black. To make it feel modern and elegant, pair it with your favorite gold or rose gold jewelry for the perfect accent. 
BUILT IN TEMPERATURE REGULATING SMART FABRIC
Our new Dusty Rose bodysuits feature our innovative TempPro® tech fabric that regulates body temperature. As your surface temperature starts to drop, this ultra smart fabric traps in your body's heat keeping you feeling warm and cozy. 
Dusty Rose bodysuits are available in the Wynwood X Back and the Wynwood Crew Neck. These will sell out fast! Be sure to order yours before they are gone!