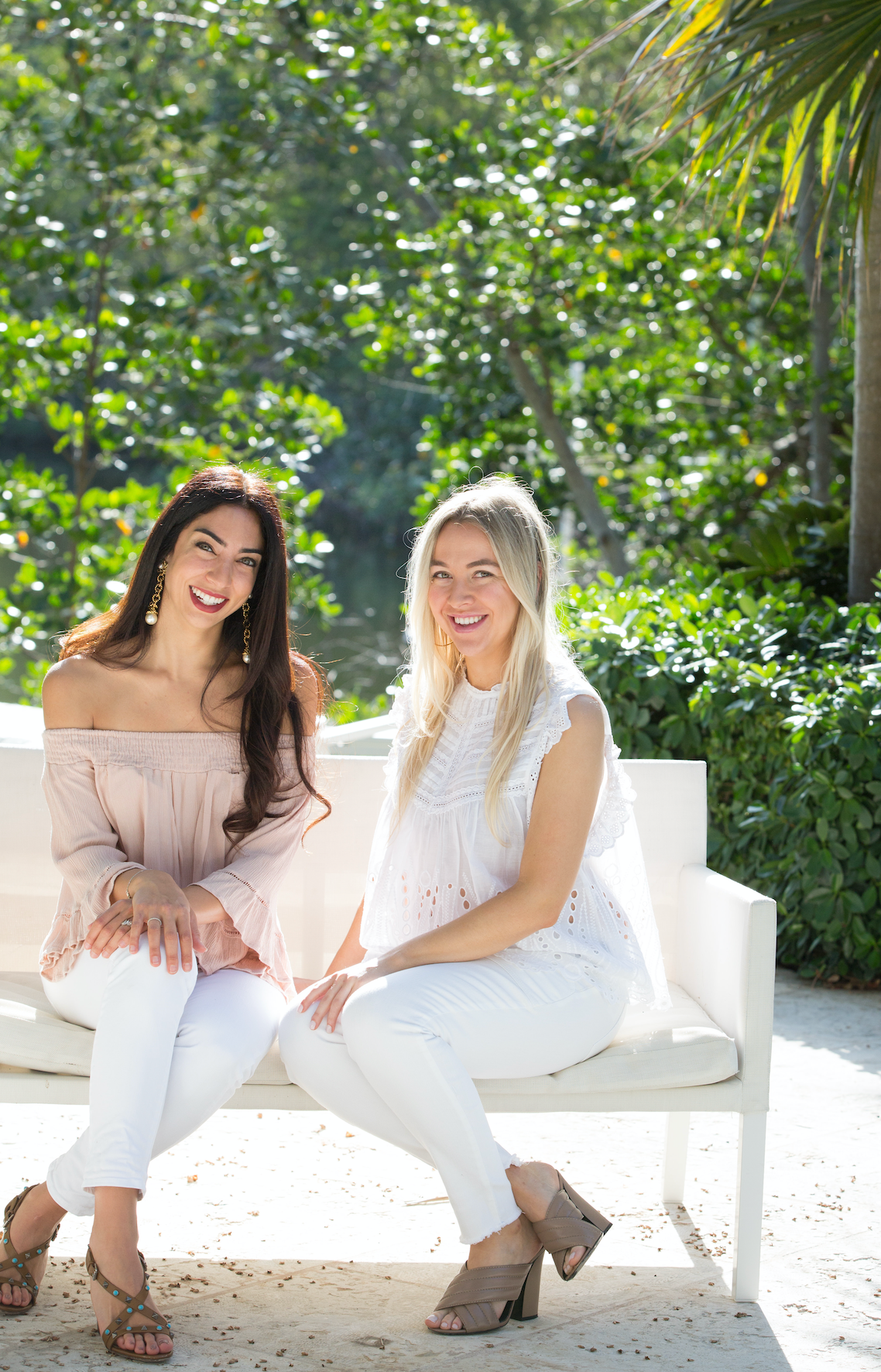 #FounderFridays - TAJA Collection's Annabelle Degrazio + Annie Chapur
With our #FounderFridays LIVE series, we're showcasing empowered women, brands and charitable organizations that continue to motivate & inspire our team and our fabulous crew. Tune in for a career Q&A chat with some of our favorite female leaders who will takeover the @GIAPENTA Instagram to discuss their journeys and lifestyle hack!
We're kicking off our biweekly #Founder Friday series with the Co-Founders of TAJA Collection. We are so happy to feature Annabelle Degrazio + Annie Chapur. Founded in June 2017, this South Florida duo came together to create what was missing from the market: customizable home accessories. Through an array of products including candles and reed diffusers, TAJA is redefining the art of gift giving!  
In case you missed it…check out our IG stories @GIAPENTA!  
Where are you from and where do you currently reside? Miami, FL
How did TAJA Collection come to be? We were both lawyers working at the same big law firm and during holiday season, we were looking for gifts for our secretaries. We wanted to get them something special and thoughtful. Annabelle's secretary loved candles and her cat, so we tried to find something a luxurious candle that could be personalized with her cat's photo or name, but it didn't exist, so we created it!
How did you meet / what brought you together? We met working and the same law firm in Miami. We started at the firm on the same day and became friends very quickly!
How do you motivate each other? We are both naturally driven (and type A) so a cup of coffee always does the trick 
What's the one challenge you didn't see coming? Coronavirus – it has really brought our team together and we are working through it together! Even though our wholesale business has taken a hit, we love to see orders going to friends and loved ones, intended to cheer them up and brighten their day – there is always a silver lining.
Best part of your day? When customers post their TAJA candle on IG—it makes us so proud!
Fave product in your collection and why? The Completely Custom Candle is our signature product, it's our best-seller, and it's the reason we started TAJA, so it's no surprise it's our favorite!
Go-to GIAPENTA pieces and what do you love about the brand?  
I love any of the bodysuits (wow!), the Florence Demi
How do you seek to inspire fellow female founders? We hope to be an example for women who feel stuck or complacent in their jobs– we took the entrepreneurial leap and couldn't be happier! It's not always easy, but it's extremely fulfilling.  
How do stay you stay #ForeverInspired? I (Annabelle) love to travel (pre-Coronavirus days) and workout. Traveling always helps expand my creativity and sparks curiosity; I especially love running because it gives me the opportunity to think, focus and get creative—some of my best ideas come to me during runs. 
I (Annie) recently started journaling during quarantine and it's been so fun and inspiring. Just a few minutes in the morning sets the tone for my day and has helped unlock so many creative ideas. I haven't written by hand so much since I was in high school so it also makes me feel younger ;-) 
Shop Annie and Annabelle's favorite GIAPENTA pieces here: